If you are on the hunt for a white tile for your next tiling project, you need to consider our new Superwhite range. No longer is your only option a cheaply made 300x600 rectified white. We now offer a well made, sustainable and more hygienic European white that won't blow the budget. Do yourself a favour and visit our showroom, compare the difference. You won't be disappointed.
WHY CHOOSE CERAMO'S SUPERWHITE TILE?
WHITEST WHITE
You will be surprised how "grey" or
"yellow" competitor products are.

Our Superwhite Tile
Normal "White" Tile

ANTIMICROBIAL PROTECTION
Helps to inhibit the growth of
damaging bacteria. MICROBAN

AVAILABLE IN
GLOSS OR MATT
WITH MATCHING DECORS AVAILABLE
For your aesthetic choice.

RECTIFIED
Minimising grout joint size for
added cleaning ease.
Manufactured in Europe using environmentally sustainable production systems
and ethically responsible workplace practices.
Keraben (the manufacturers of the Superwhite range) reuse 100% of the water from their production processes, apply cogeneration to make the most of the energy they use, reintegrate the waste products from each process into their ceramic tiles, work with 100% recycled packaging and have also certified all their procedures, enabling you to put sustainability among the key reasons for choosing these ceramic tiles. It's why we chose them!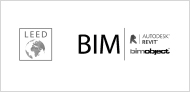 300x600
Gloss / Matt white
300x600
Gloss / Matt white "Wind" Décor
300x600
Gloss / Matt white "Geometric" Décor
300x900
Gloss / Matt white
300x900
Gloss/Matt Spire Décor
400X1200
Gloss / Matt white
400x1200
Gloss / Matt Tress Decor